Women's Health Products
Renewed Balance Cream contains natural progesterone. We have received constant good reports since Renewed Balance was introduced in 1996. (Numerous husbands have thanked us too!!) Renewed Balance is effective, and easy to use or your money back. Renewed Balance is not scented. Renewed Balance comes in a 2 ounce jar. One jar will last 2-3 months or more depending on the amount of cream used per day and the number of days used per month. More Renewed Balance information.

Order Online Here or Call Toll Free 1-877-735-2121



BarleyLife - Whole Body Health Supplement.

We highly recommend the product BarleyLife. It is made from the juice of organically grown young barley leaves and contains all the nutrients found in the juice including many different enzymes, chlorophyll, amino acids (protein), vitamins, minerals, antioxidants, and hundreds of phytochemicals (naturally occurring plant medicines). It is nothing like a vitamin (which contains only a few isolated nutrients) and provides much better benefits. Most can tell within a few days to a few weeks that they are more lively, have more energy, greater stamina etc. Many have reported substantial health benefits. BarleyLife is a perfect complement to our Renewed Balance Cream by providing tremendous nutritional support. We use BarleyLife every day and definitely like the results. If you only do one supplement for your body, use BarleyLife. Experience the difference or your money back.
Lots more information on BarleyLife.



Order Online Here or Call Toll Free 1-877-735-2121



Cell Wellness Restorer™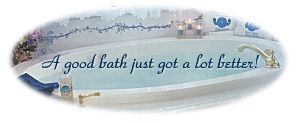 Great for stress, sore limbs, general health, insect & snake bites and more. This unique product has the ability to help your body raise its magnesium and DHEA levels. This has been confirmed by no less than C. Norman Shealy, M.D., Ph.D., one of the world's experts on pain management and wellness.

Dr. Shealy has been researching Cell Wellness Restorer™ for several years and discovering astounding results. This product fits perfectly with his belief that low levels of magnesium and DHEA are at the source of many of today's health challenges. Dr. Shealy believes that Cell Wellness Restorer™, quite simply, is the best way to boost our levels of magnesium and DHEA, and in doing so, boost our wellness.

Cell Wellness Restorer™ is a unique and natural bath additive (and may also be rubbed directly on to the body).

What folks are saying about Cell Wellness Restorer.
| | | |
| --- | --- | --- |
| "Instead of lying awake an hour or two when I went to bed, I began to fall asleep promptly. I slept soundly through the night. I woke up feeling rested. And it was due to the Cell Wellness Restorer - Janet P." | | "I had a bad cough and achy lungs due to so much coughing. After using it in the shower, and rubbing it on me chest for a couple of days, I felt much better - the pain was gone. Elke S." |
| "I felt so much better. Aches and pains I had had for years disappeared. My energy returned. My hands, hands that worked in construction for years, are as soft as my wife's skin!" Ron W. | | "I used about four ounces in my bath and I noticed results quickly. For one thing, I began sleeping more deeply and felt more rested in the morning. But that's not all. A painful knee felt better and a rash cleared up" Ken H. |
Try it. Let your experience be your guide.


Revitafem. AIM RevitaFem is a natural, herbal supplement that has been formulated to support physical and emotional balance during menopause and provide relief of the discomforts that can be associated with this most important life passage. It contains herbal sources of phytoestrogens and supporting herbs, each addressing specific issues that occur in the female body during this transitional period in life. Renewed Balance can be used when taking Revitafem. More Revitafem information.

Order Online Here or Call Toll Free 1-877-735-2121





Guaranteed We have received so many good reports from users of these products that we are confident you will experience good results. So we offer a money back guarantee. Use an entire product and if not satisfied simply save the empty jar and contact us. We'll give you the option of replacing it with with another product or receiving a refund on the price of the product.

Visit our entire natural health product line.
These pages are provided for information only. It is not intended to diagnose, treat, cure, or prevent any disease, sickness or condition. If you require medical assistance please see a nutritionally wise and progesterone friendly health practitioner.