AIM Cell Wellness Restorer is a topical magnesium supplement. Cell Wellness Restorer can be applied directly to the skin or added to a bath.
" I feel we could do more for the health of the world by raising magnesium and DHEA levels than anything else we can imagine. We all should be using the simplest, safest way of getting our intracellular magnesium to a normal range. The simplest and most efficient way I know to do this is to use Cell Wellness Restorer."
C. Norman Shealy, M.D., Ph.D.
More information on

Cell Wellness Restorer

, Magnesium and DHEA

Cell Wellness Restorer™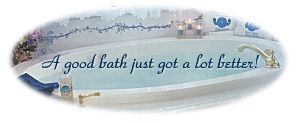 Dr. Shealy (C. Norman Shealy, M.D., Ph.D., one of the world's experts on pain management and wellness) has been researching Cell Wellness Restorer™ for several years and discovering astounding results. This product fits perfectly with his belief that low levels of magnesium and DHEA are at the source of many of today's health challenges. Dr. Shealy believes that Cell Wellness Restorer™, quite simply, is the best way to boost our levels of magnesium and DHEA, and in doing so, boost our wellness.
Cell Wellness Restorer™ is a unique and natural bath additive (and may also be rubbed directly on to the body).
What folks are saying about Cell Wellness Restorer.
| | | |
| --- | --- | --- |
| "Instead of lying awake an hour or two when I went to bed, I began to fall asleep promptly. I slept soundly through the night. I woke up feeling rested. And it was due to the Cell Wellness Restorer - Janet P." | | "I had a bad cough and achy lungs due to so much coughing. After using it in the shower, and rubbing it on me chest for a couple of days, I felt much better - the pain was gone. Elke S." |
| "I felt so much better. Aches and pains I had had for years disappeared. My energy returned. My hands, hands that worked in construction for years, are as soft as my wife's skin!" Ron W. | | "I used about four ounces in my bath and I noticed results quickly. For one thing, I began sleeping more deeply and felt more rested in the morning. But that's not all. A painful knee felt better and a rash cleared up" Ken H. |

TOLL FREE: 1-877-735-2121 or 214-340-0379
ask for ABC2Health.com
Email:
Your Independent AIM Products Distributor
Serving You via the Internet since 1999
"AIM products are not intended to diagnose, cure, treat,
mitigate, or prevent a disease or illness. Results may vary per person"
This Web site including all coding is Copyright © All Rights Reserved